Custom Planimetric Symbols
Select "Custom Symbols" add-on to apply your own symbols to the Rock Planimetric deliverable
When ordering Rock Planimetrics you can add your own custom symbols to the deliverable by doing two things:

1. Download the Rock Robotic Planimetric Template File:
Rock_Robotic_Planimetrics_Template.dwg
Rock_Robotic_Planimetrics_Template.dgn
Rock_Robotic_Planimetrics_Template.dxf
2. Update the template file to include your symbols / colors for the supported layer names.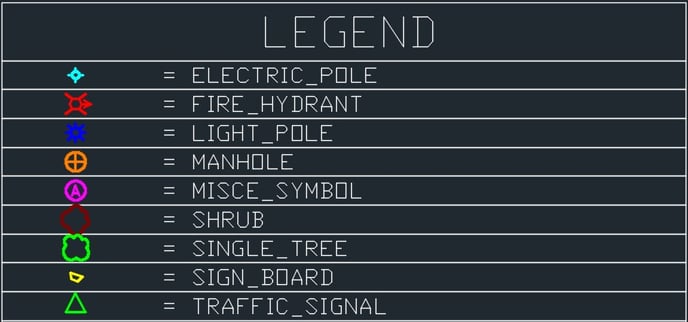 If you need additional / different layers, contact support@rockrobotic.com for a custom quote.
3. Upload the customized dwg, dgn, dxf file(s) to your project data before ordering Rock Planimetrics.
4. Select the "Custom Symbols" add-on when ordering Rock Planimetrics.