Share a project by link or by email address quickly and easily
The ROCK Cloud allows owners of projects to easily share to individuals or via a share link. When in your project select the share link in the left sidebar: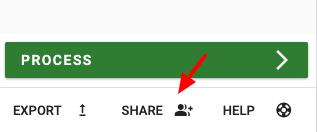 Share By Email Address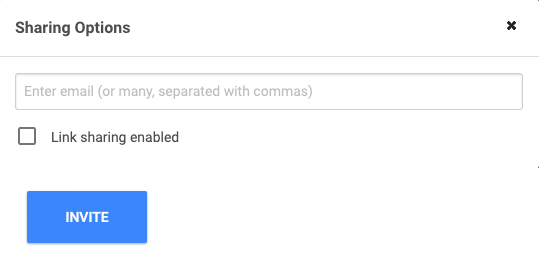 Enter one or more email addresses for your invitees. They will receive an email with a link they can use to view the project.
Note: They must click the link in the email and create a free account to view a project via email.
Viewer access allows a person to view your project and any deliverables.
Owner access allows a person to edit the project, order deliverables, and save measurements on the LiDAR visualizer.
Share By Link
Link sharing will give access to your project for anyone who has the link. This is useful when sharing with a wider audience.
Folder Share
Share a folder by selecting the three dots next to the folder name and clicking "Share":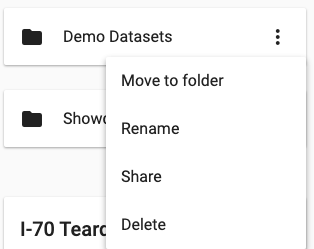 Only share by email address is available. View access to all projects and folders under a shared folder will be shared.