How to Add Check Shots to ROCK Cloud
Designating field points as check shots instead of being used to help in processing like Ground Control Points (GCP's)
Step 1: In an existing ROCK Cloud project, go to "Manage Project"
Step 2: In the Manage Project view, click number 5: "Add Ground Control Points" or "Manage GCPs" if you've already added the data.
If you have no added points, you can type them in manually or use a CSV upload.
After adding points, the screen should look something like this: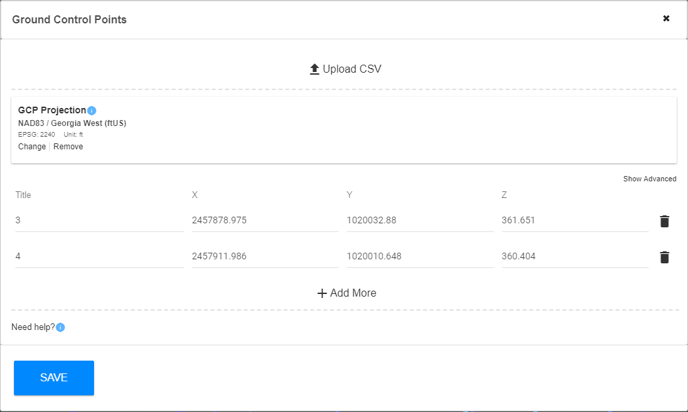 Step 3: Click "Show Advanced" as seen in the image above.
You can now see the "Checkpoint Option"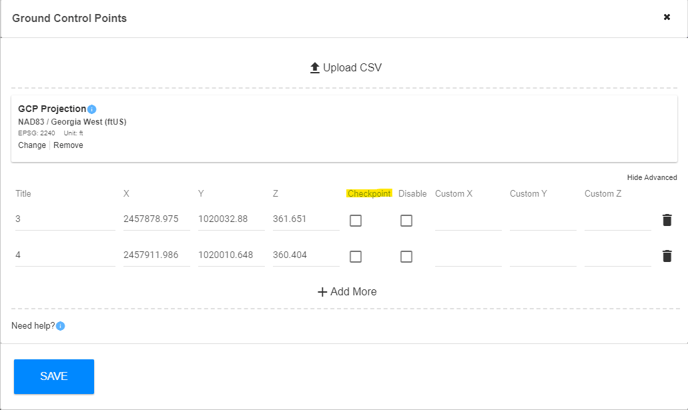 Step 4: Select which points you'd like to be a checkpoint and click "Save".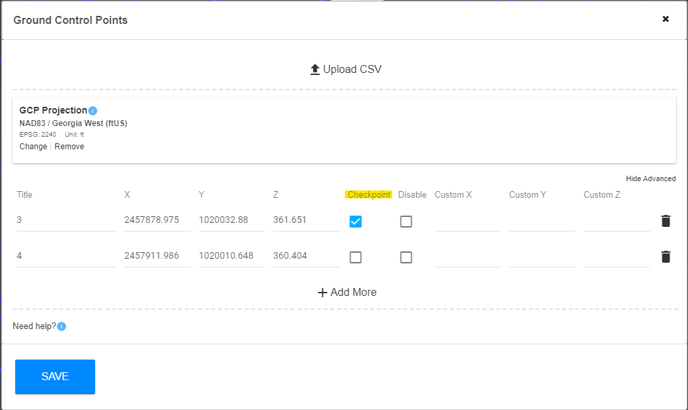 This will either create or update your Existing Accuracy Report if you've ordered ROCK Surveyor.
Step 5: Order ROCK Surveyor and ROCK Cloud will use GCP's to factor in processing and Checkpoints will not effect the dataset. Your accuracy report will have a section for GCPs and for Checkpoints.