How to Subscribe to ROCK SLAM Services
Ready to SLAM?! Here's how to subscribe to ROCK SLAM and get started with collecting data.
A ROCK Cloud Business Account Subscription is a prerequisite to activating a SLAM subscription.
ROCK Subscription Tiers
14 Days for $2,000.00 USD
One Year $12,000 USD
What's Included
Each subscription tier includes the following benefits for the time process specified:
Unlimited SLAM data processing (30 minute maximum per SLAM collection)
ROCK Support via chat or email to assist with SLAM capture and processing
ROCK Cloud tools to align and project SLAM data for the time period specified.
How to Subscribe
1. Log in to your ROCK Cloud Business Account
2. Click on your profile icon in the top right corner of ROCK Cloud
3. Locate your unit serial number (learn how here)
4. Click "Register Products" and enter your serial number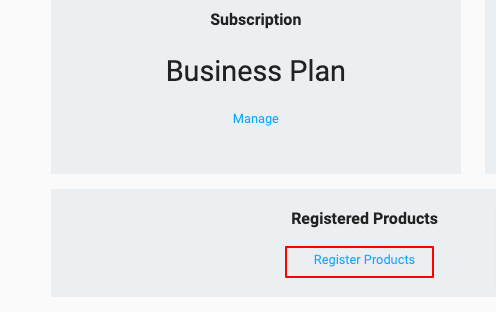 5. Next, click "Enable SLAM" to choose your subscription tier, pay and get SLAMMIN'!

6. Select your SLAM Subscription preference and enter your payment information
Once your ROCK SLAM Subscription is active, get ready to collect your data by following the steps in this ROCK Article!