Customers can order all of the components needed directly from ROCK Robotic by purchasing our FreeFly Astro R2A Mounting Kit
You will need the following components:
Female skyport adapter (this connects R2A to the toad in the hole and is proprietary to ROCK)
.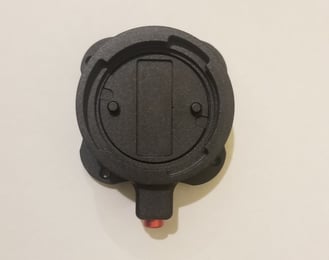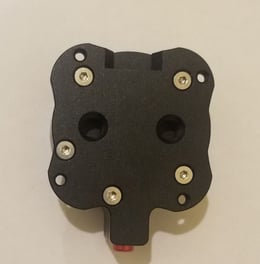 2.
Toad in the Hole M3 Quick Release
(ordered from FreeFly)
3. Carbonfiber plate to mount to side of Astro to stick the Go Pro Mount for the antenna (Obtained from ROCK)
4. XT60-XT30 cable for connecting R2A to Astro for powering: https://innov8tivedesigns.com/charge-harness-cable-xt60-female-to-xt30-male.html
Assembly:
1. The Male toad in the hole connects to the female skyport adapter with 4 x M3*8 screws with loctite.
2. The Male Toad in the hole will then connect to the female toad in the hole via the quick release mechanism. The Female Toad in the Hole screws into the mounting plate of the Astro using the embedded screws in the Female Toad in the Hole.
3. The antenna carbon fiber plate is screwed into the Astro using two m3*8 screws and a go-pro mount is affixed to the carbon fiber plate.