ROCK Robotic doesn't perform custom integrations for drones, but here are some solutions that have worked for FreeFly Astro customers in the past. Please note drones frequently change and you will need to vet this solution yourself.
The Astro cannot carry the larger R360 payload, it is rated for the R2A only.
These are two successful methods for mounting we have seen utilized in the past:
Method 1: via skyport -> dovetail ->toad-in-the-hole
You will need the following components:
Female skyport adapter (this connects R2A to the toad in the hole)
.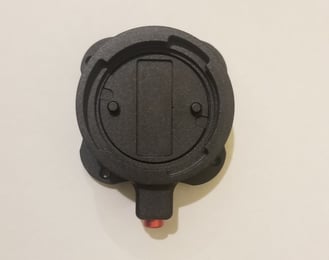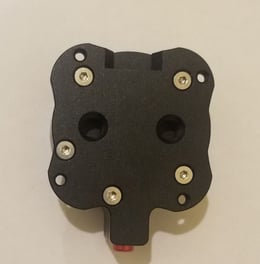 2.
Toad in the Hole M3 Quick Release
(ordered from FreeFly)
3. Carbonfiber plate to mount to side of Astro to stick the Go Pro Mount for the antenna (Obtained from ROCK, email support@rockrobotic.com for more information)
4. XT60-XT30 cable for connecting R2A to Astro for powering: https://innov8tivedesigns.com/charge-harness-cable-xt60-female-to-xt30-male.html
Assembly:
1. The Male toad in the hole connects to the female skyport adapter with 4 x M3*8 screws with loctite.
2. The Male Toad in the hole will then connect to the female toad in the hole via the quick release mechanism. The Female Toad in the Hole screws into the mounting plate of the Astro using the embedded screws in the Female Toad in the Hole.
3. The antenna carbon fiber plate is screwed into the Astro using two m3*8 screws and a go-pro mount is affixed to the carbon fiber plate.
Method 2: via smart dovetail mount
You will need the following components (other components may be necessary as well):
1. Female skyport adapter
3. FreeFly Vibration Isolator with Smart Dovetail to mount to your Astro