We have you covered! Read on to learn where to find the demo data sets to help you see what the ROCK Cloud can do for you!
1. View Demo Data Sets on the ROCK Cloud
Visit https://cloud.rockrobotic.com/ and scroll down to see datasets collected by ROCK as well as published projects from our ROCKStars.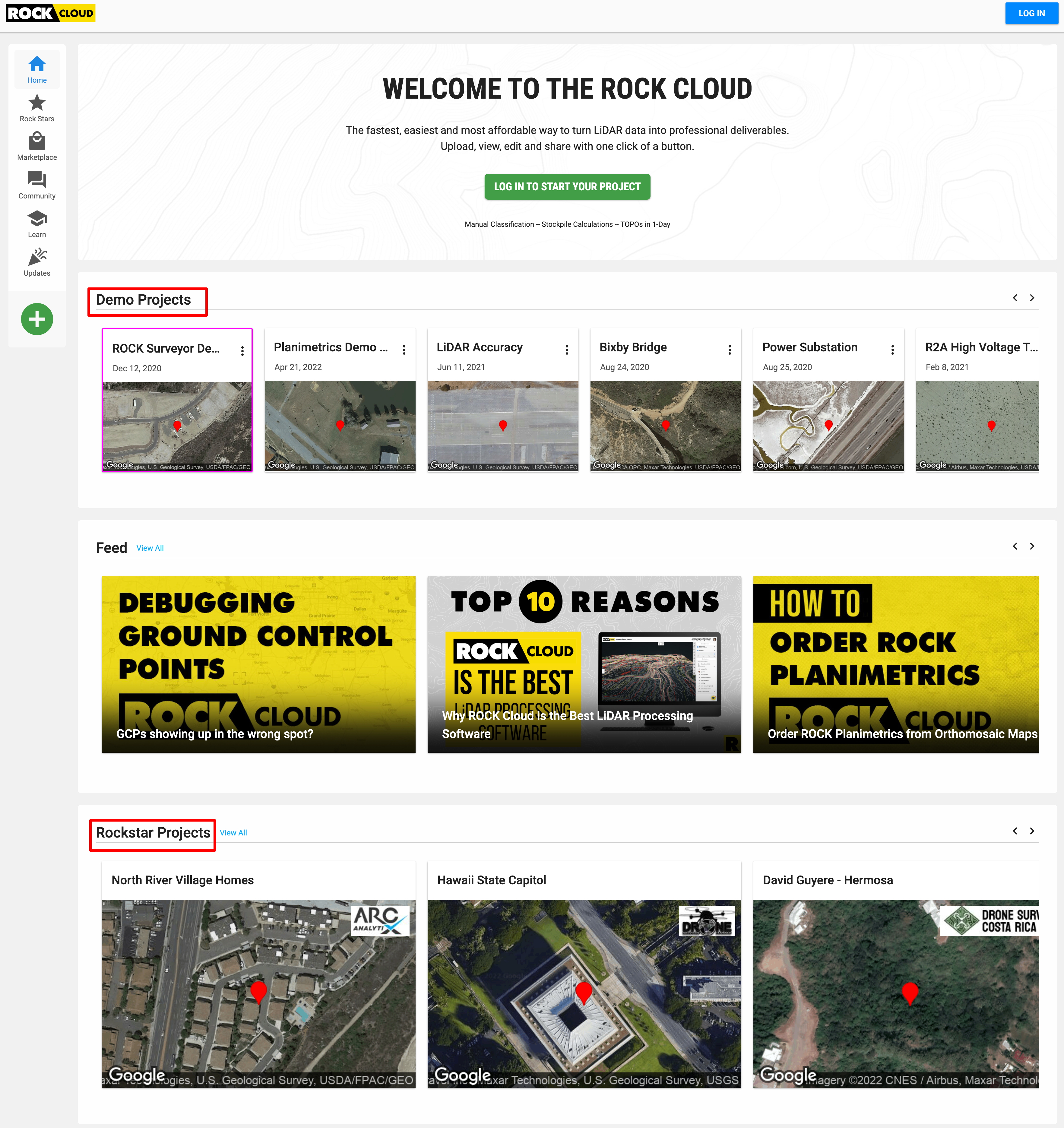 2. Dive into Videos with Demo Sets on our YouTube Channels
Here's some fantastic videos you can start with:
Comparison of ROCK R360, ROCK R2A & DJI Zenmuse L1 Data Sets
Land Surveying with Drone LiDAR Data Set
Visit our ROCK Robotic YouTube Page at: https://www.youtube.com/c/ROCKrobotic/videos
for videos highlighting ROCK Cloud tools, demonstrations and tutorials covering our workflow from flight planning to ordering deliverables!


These are just a few of the offerings you will find on our YouTube channels, explore for yourself and have fun!
3. Check out the ROCK Marketplace
Visit the ROCK Marketplace to learn more about ROCK Deliverables, estimate the cost of deliverables for your project and view example demo data sets for each type of deliverable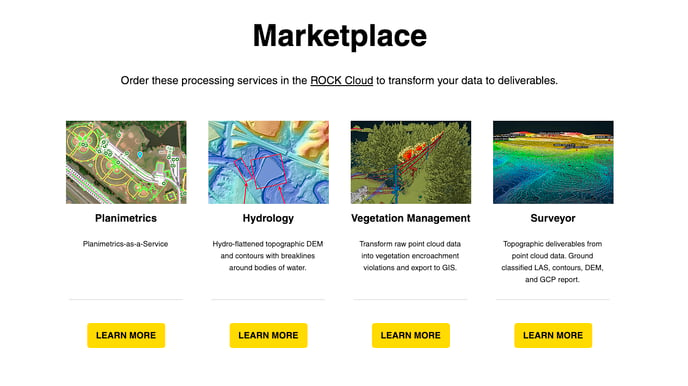 Thank you for stopping by, we look forward to ROCKin' with YOU!