This articles reviews common errors which can impair PCPainter software from producing your colorized point cloud.
First things first, have you tried Right-clicking to process? Generally, Right-clicking will process your project more efficiently.
1. Renaming the .LAS file
Processing in PCMaster will create the point cloud .las file named "ppk_cloud_1" in your "clouds" folder. DO NOT rename this file. Doing so will prohibit PCPainter from running.
Any LiDAR data renaming will restrict colorization of the point cloud.
2. Moving the .LAS file to a different location in File Explorer
Once PCMaster creates the .LAS file, the file will be stored in the "clouds" folder. DO NOT move it. If the file is moved to a different location, PCPainter will not be able to find it and will prohibit colorization.
3. Outdated Version of PCPainter
Ensure you are on the most current version of PCPainter.

To find out what the current software versions are visit the ROCK Community page.
To learn how to view what software versions you have installed and how to upgrade see this article.
4. Low Memory/RAM
Verify you have enough memory and processing capacity on your computer.
Still need help?
If you run through this triage list and can't find a cause for the error, then try processing on another computer. This can help narrow down potential causes of error.
If you need further assistance, we are here for you!
Use the chat icon in the bottom right of any ROCK webpage to chat with us during business hours, 9am-5pm CST Monday-Friday. We have employees ready to support you.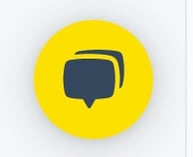 Or email us at
support@rockrobotic.com
anytime.
Have more questions about this topic? Visit
community.rockrobotic.com
to create a post to ask questions and connect with other community members as well as the ROCK Support Team.