The ROCK Network is Live!!
ROCK is thrilled to announce the ability to subscribe to the ROCK Network for RTK Services!
If you bought a ROCK Base and need additional RTK seats or if you just need RTK to complete a project, we've got your solution!
If you haven't purchased a ROCK Base, consider doing so today and join the global movement for reliable and accurate RTK information.
View the ROCK Network Map:
View the map HERE
1. Go to https://cloud.rockrobotic.com/
2. Click on the ROCK Network in the left menu

Subscribe to the ROCK Network for RTK Services:
1. Log into your ROCK Cloud Account. If you don't have one, create a free ROCK Cloud demo account by visiting https://www.rockrobotic.com/ and clicking the Free Trial button.
2. Once in your ROCK Cloud Account, click on your icon in the Right Upper Corner and then choose "View Profile"
3. Select the "Add Network Subscription" link under Registered Products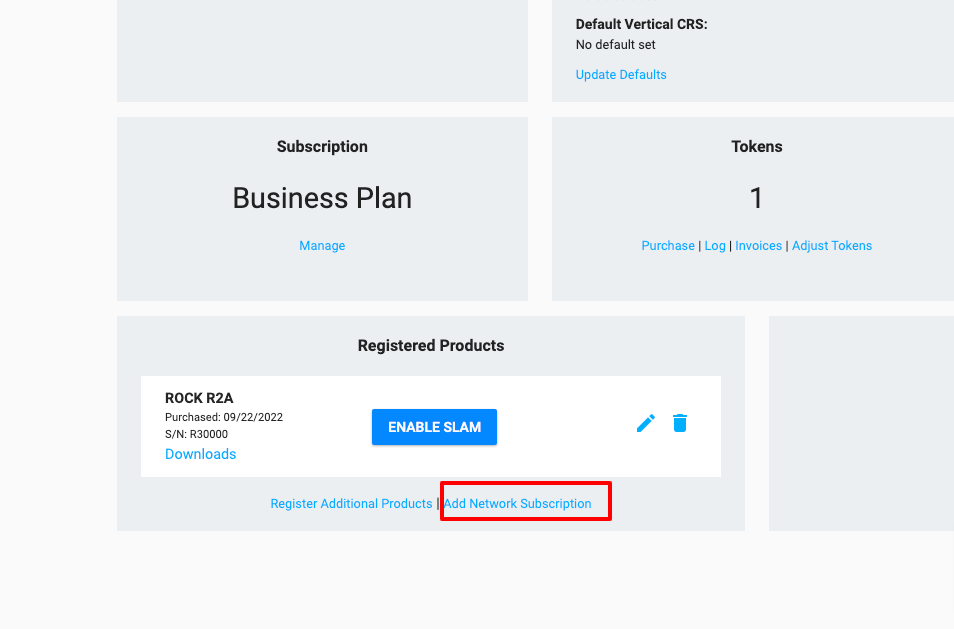 4. Complete the payment workflow. Please repeat this for each additional RTK subscription seat you want to purchase.
5. After successful completion, your ROCK Cloud Dashboard should look like this:

6. Your RTK username and password will be active within 15 minutes of subscribing!
Now you are ready to ROCK!