Set up your base and align your data to a surveyor's control point.
Obtain Known Point

If you have a known point or monument inside your Area of Interest (AOI) to set your base station up on it allows for your data to align to that point with little to no adjustment in order to achieve precision on your dataset.

You need the control point to be in WGS84 decimal degrees (00.000000000, -000.000000000) and metric Ellipsoid height.

If you obtained the point in a different projection you'll need to convert it, or ideally be provided that output directly from your surveyor.
Tip: It's also ideal to have the desired final projection coordinates of this base point and all your other GCPs present in the AOI.

Place your Base on the Known Point
Once you arrive on site go ahead and set up your base right on top of this marker and put an aerial target there as well to increase your degree of confidence when viewing it later in the Rock Cloud.

Collect your RINEX data as normal using standard settings for your Emlid Reach RS2 base station and the next step is done in PCMaster before it processes the trajectory.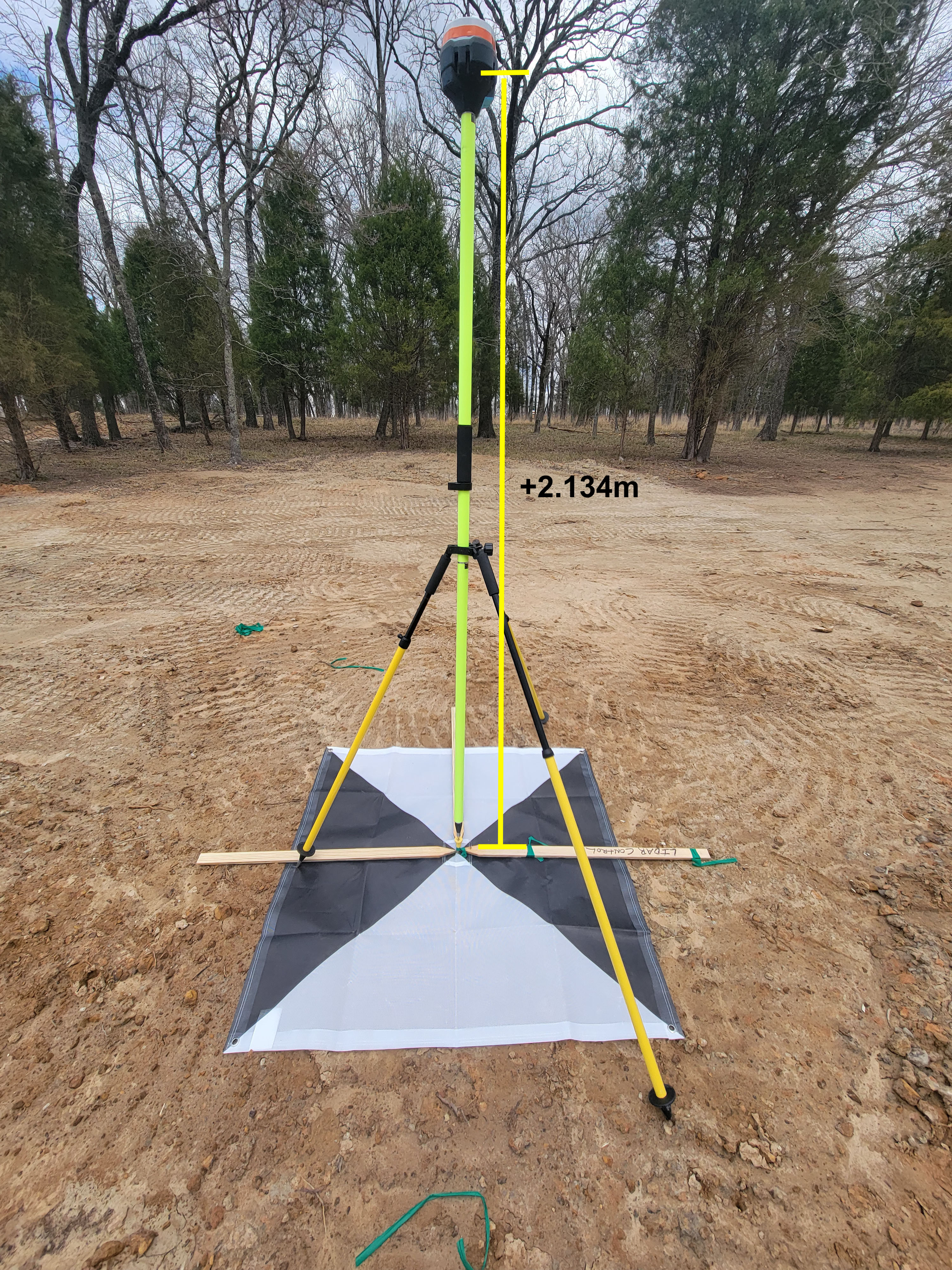 Use Corrected Coordinates in PCMaster

When you are prompted for corrected coordinate values for your base station in PCMaster this is where you will use the decimal degree Lat (32.********7) and Long (-96.********3) values and adjust from the ground point provided to the actual phase center of your base station for the Ellipsoid height.
Example: Ellipsoid height is 73.764m + 2m pole + 134mm to the phase center of the RS2 or 73.764m + 2.134m = 75.8980m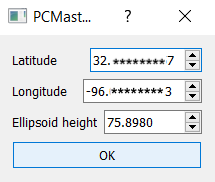 That's it! Pre-Process as normal and upload to the Rock Cloud.

Rock Cloud Re-Projection and GCPs

Re-Project your data to your desired final projection (usually State Plane Coordinate System), and then input all your GCPs in the exact same projection (including your base station) and your base should line up right in the center of your aerial target on the ground.