The ROCK Cloud allows you to specific a custom site projection.
The ability to set a custom site projection is useful for site-specific reference systems based on a location unique to your site or customer.
Follow these steps to establish a custom site projection:
Go to the Manage Project tab in your project
Set your CRS (Coordinate Reference System) as you normally would when creating a ROCK Cloud Project
Click Edit under the Manage Reprojection tab and then select "Search"

Select desired unit of measurement (meters or feet) then type "Custom Site Projection" for the Horizontal Reprojection.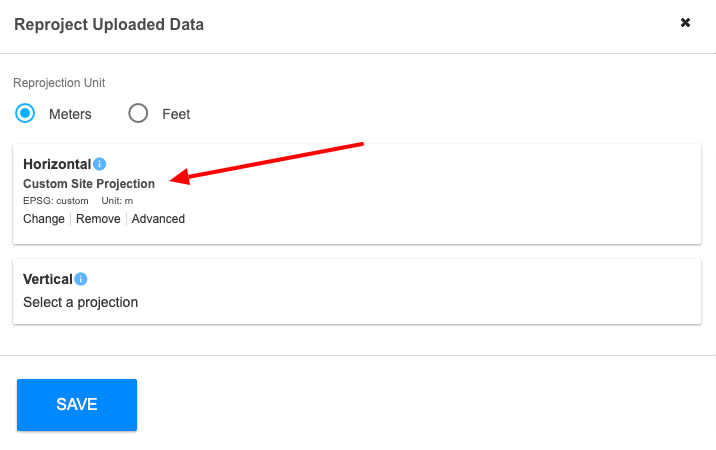 Now you'll need to add at least 3 GCPs (more is better) with the custom coordinate. These will be used to create and apply a single transformation to the entire dataset via a 4x4 transformational matrix.
All GCPs that you enter must have a custom x, custom, y, and custom z. You cannot mix and match some with the custom parameters and some without.
To enter your custom coordinate GCPs:
1. Within the Project Management tab, click edit "Manage GCPs"
2. Select " Show Advanced"

3. This will expand the GCP information to include the Custom X, Y, Z fields. Use at least 3 GCPs collected in a well known projection and then specify the equivalent coordinate in your custom projection in the custom X, Y, and Z fields.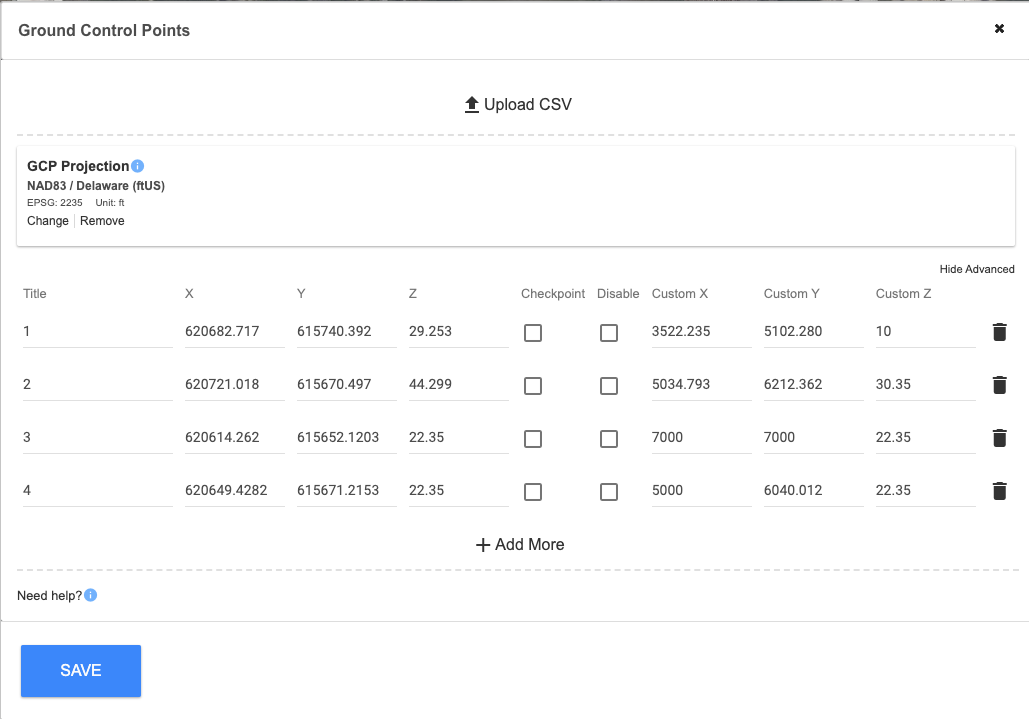 4. Don't forget to SAVE!