How to use ROCK Desktop for Converting and Uploading Point Clouds
ROCK Desktop is a powerful point cloud visualizer and converter!
Step 1: Follow the instructions to download ROCK Desktop here
Step 2: Open the program and you'll be greeted with this screen
Step 3: Drag and drop any LAS file or use the "Select file option"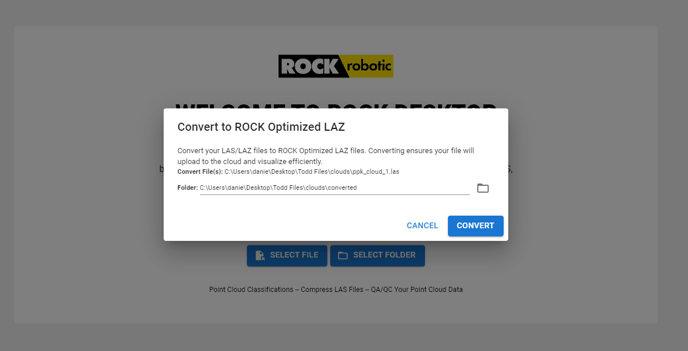 Step 4: Let ROCK Desktop do the work! It will convert to LAZ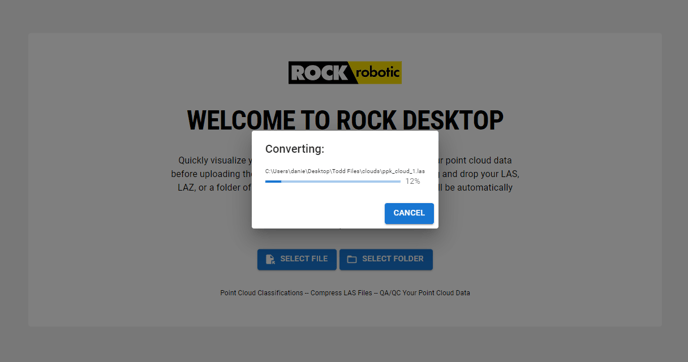 Step 5: View the point cloud in ROCK Desktop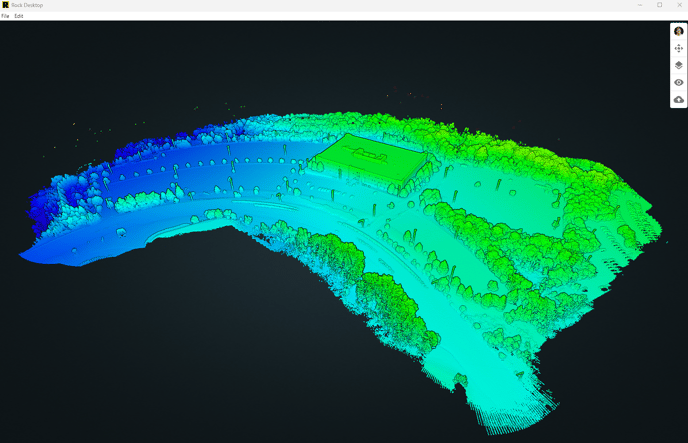 Step 6: Upload to ROCK Cloud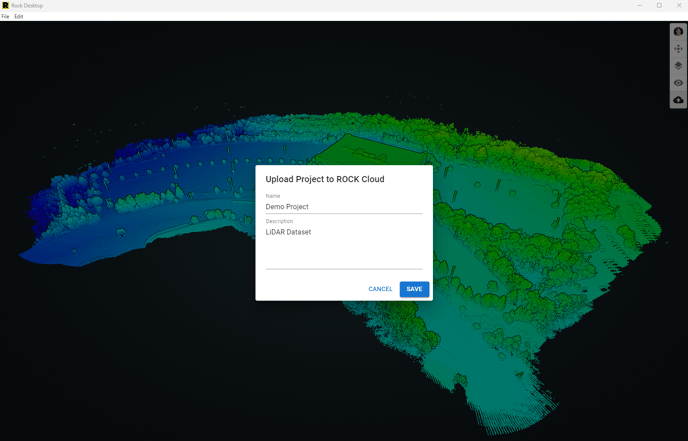 Step 7: Your Data is in ROCK Cloud!