How-to Update ROCK Hardware & Software
Use these directions to download the latest ROCK LiDAR hardware and your ROCK Desktop software.
ROCK Robotic recommends you stay up-to-date on the most current firmware and software versions for best results and ease of workflow.
1. Log into your ROCK Cloud Account
2. If your ROCK hardware isn't registered, follow the steps in this article to do so
3. Navigate to your ROCK Cloud Dashboard via the "View Profile" link under your account icon in the top right corner of your screen
4. Select "Downloads" under the Registered Products section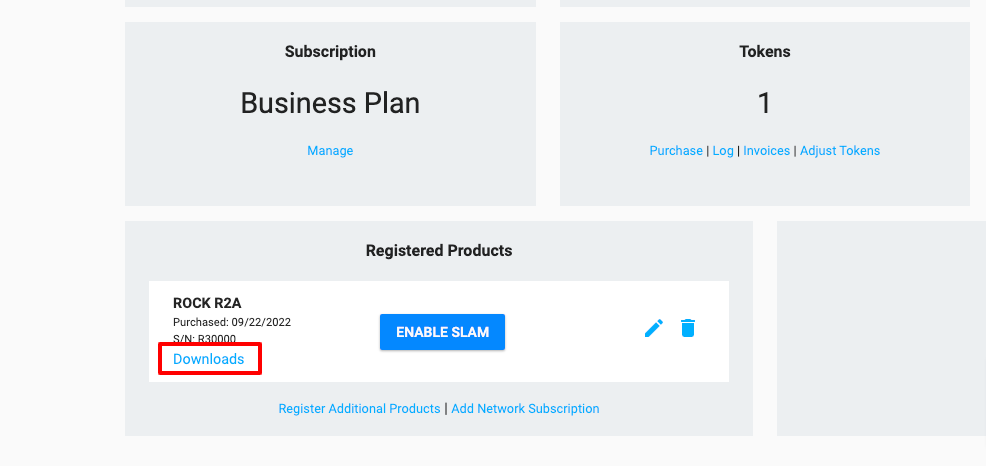 5. Download the latest firmware or software versions.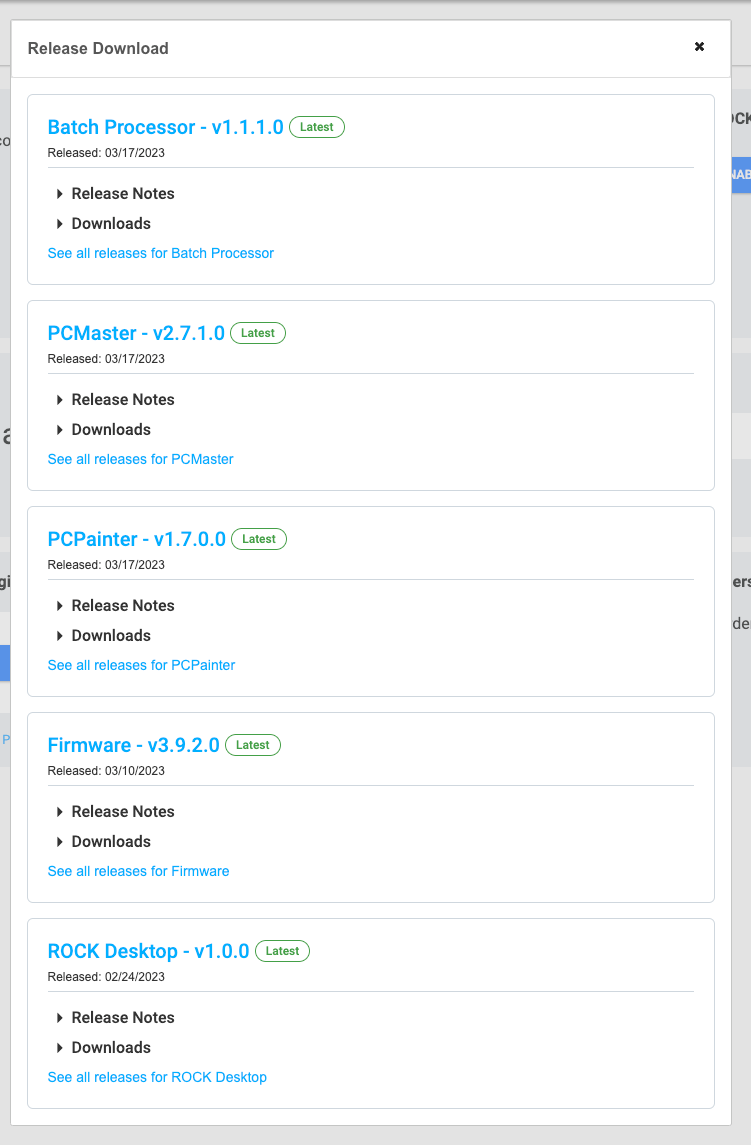 6. Follow the instructions in this article for Updating your ROCK LiDAR Firmware
7. Follow the instructions in this article to use ROCK Desktop