Follow these easy steps to migrate your PCMaster/PC Painter pre-processing software to the NEW ROCK Desktop pre-processing software and visualizer and get ready to ROCK!!!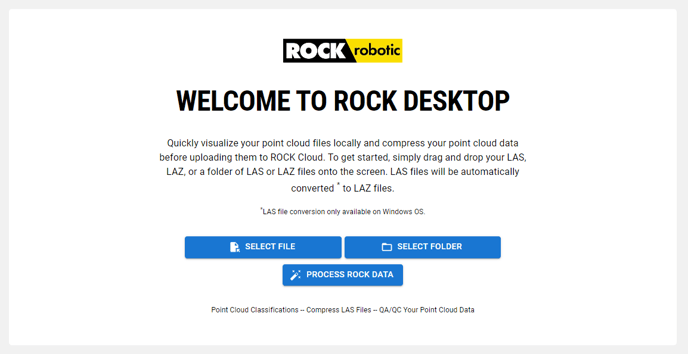 NOTE: ROCK Desktop is replacing PCMaster & PCPainter as the pre-processing software used to create your .las/.laz point cloud from your raw R2A, R360 & R3Pro data.
ROCK Robotic continually improves its tools for processing drone LiDAR data and the new ROCK Desktop breaks the mold. Whether you're new to ROCK Robotic or have been ROCKin' your ROCK hardware for a while, this brief guide will help you switch to the new ROCK Desktop pre-processing software with ease.
Ensure you have released your license key from PCMaster and it is not active on any other devices prior to activating it on ROCK Desktop.
Switching to the new ROCK Desktop is a straightforward process, designed to make your drone LiDAR data processing seamless. The ROCK Robotic team is always available to offer support and answer any questions during your transition. Let's ROCK!!
Reach out to support@rockrobotic.com if you have any questions!